Background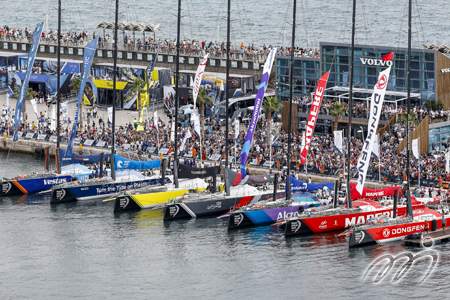 "Volvo Ocean Race - Hong Kong Stopover", an "M" Mark event supported by the Major Sports Events Committee, is one of the toughest sport competitions in the world since 1973 with teams racing 45,000 nautical miles around the world, across four oceans, touching six continents and 12 landmark Host Cities in eight months.

For weeks at a time, the sailors from seven different teams including the first ever Hong Kong boat Team Sun Hung Kai / Scallywag need to endure conditions ranging from freezing cold to searing heat, while waves constantly slam the boat.

The race is divided into 'legs', stopping at 12 cities during the course of the race and for the first time in the event's history the boats will visit Hong Kong and expected to arrive on Saturday, 20 January 2018, a week before the Hong Kong In-port Race and Round Island Race which will see the boats compete up and down Victoria Harbour for match points.

At the same time, A Race Festival from 17th January to 31st January 2018 will provide an overload of entertainment with sailing Race, live music, DJ's, performers, virtual reality, 3-D cinema experience, interactive games, competitions, food, bars, lion dancers, photo booths and free give-aways etc. at Kai Tak Runway Park while the Volvo Ocean Race boat visits Hong Kong.
The above information is provided by the Hong Kong Sailing Federation.