Background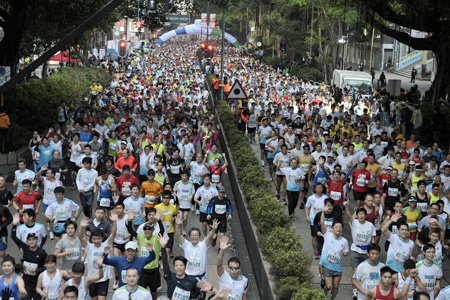 2019 will be the 23rd anniversary of the Standard Chartered Hong Kong Marathon. The forthcoming event will take the same routes as those in last year. Runners of both Half Marathon and Marathon races will start at the Nathan Road, Tsim Sha Tsui and passing through bustling Mong Kok and various iconic attractions in between. The finishing point will be taken place at the Victoria Park which is the same as previous years. The 10 km race will begin at Island Eastern Corridor and turning back at Shau Kei Wan and head for the finish at Victoria Park as well. Apart from the public ballot entry system, the marathon charity programme has been launched for years in order to fundraise for the three charitable institutions: Seeing is Believing-Orbis, the Hong Kong Paralympic Committee & Sports Association for the Physically Disabled and The Hong Kong Anti-Cancer Society. Family Run and Youth Dash will be featured again this year, we welcome all families and teenagers to enjoy the race.
In this year, the Hong Kong Marathon continues to enjoy the "M" Mark status from the Major Sports Events Committee under the Sports Commission, and has also been recognized by the International Association of Athletics Federations as the IAAF Gold Label Road Race, the highest standard of its kind, for the forth year in a row.
The above information is provided by the Hong Kong Amateur Athletic Association.